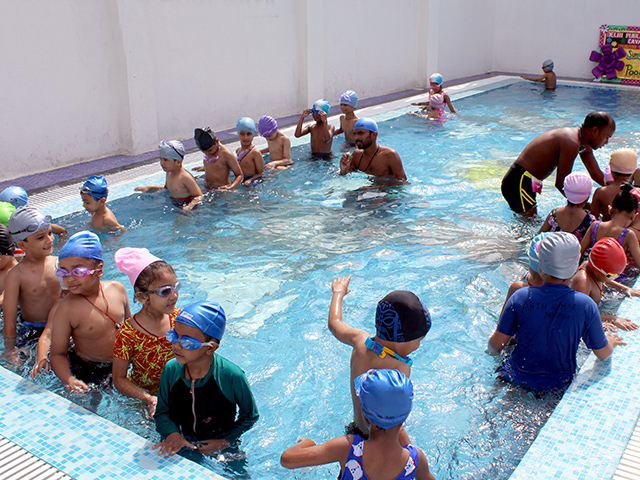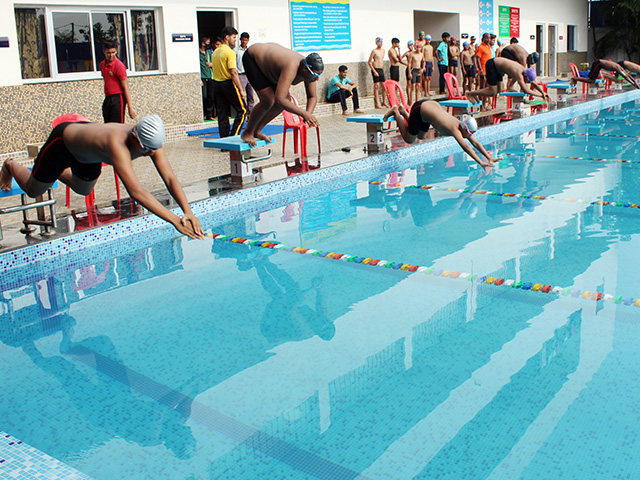 Swimming Pool
DPS Gaya has a Half-Olympic Sized Swimming Pool, one of the largest swimming pools in Bihar/Jharkhand. A toddler pool is also present for the Junior School children.
Swimming is helpful to children in many ways. It strengthens the shoulder and thigh muscles and allows children to breathe deeply and sustain breath underwater for long periods. Students are provided specific time slots and weekend slots for swimming.
Encouraging students to swim can also improve their mental and emotional health. The natural buoyancy of the water is more relaxing than other types of exercise. Swimming can also improve overall mood and help combat depression. Learning to swim, and being confident and familiar with water, is vital for everyone. Swimming skills, particularly among children, are fundamental to every individual's safety to ensure they can survive in and around the water.
In DPS Gaya, swimming is conducted by trained coaches and is supervised carefully for the safety of every student involved in the activity. We are incredibly fortunate to have this facility and aim to ensure that it is available for use by the school and local community.