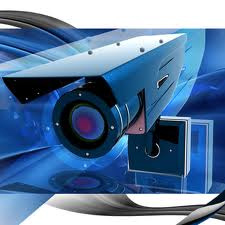 A. SCHOOL CAMPUS SAFETY
CCTV surveillance system in the school campus (450+ CCTV surveillance cameras).
Two attendants on each floor.
Security service obtained from one of the best security service providers SIS India.
Floor and classroom monitored by teachers during break and dispersal.
Two students outgoing concept - two students are sent out of the class for washroom/water/etc.
Aayas for looking after the girls' toilet.
B. BUS SAFETY
CCTV surveillance with four cameras in each bus and winger.
All the buses and wingers are fitted with speed governors and GPS.
Two fire extinguishers are installed in all the buses.
First aid kits are placed in each bus and winger.
The school owned 55 buses and seven wingers.
Telephone numbers of concerned personnel are written prominently on the buses.
Our school buses have already been inspected by the 'District Admin' and found following norms.
C. WATER SAFETY
Safe drinking water facility.
RO Water for students and staff on every floor.
D. SWIMMING POOL SAFETY
Life Guards cum Coaches for the swimming pool.
Separate female instructors for girl students.
Separate changing room for boys and girls.
CCTC surveillance.
E. FIRE SAFETY
The fire Management system is installed on the school campus.
Fire extinguishers in all the buses and wingers.
Disaster management drill conducted by 8th BN SSB, GAYA.
Our service provider regularly conducts fire-fighting training for the students and staff.
F. TOILETS
Separate toilets for both boys and girls.
Separate toilets for Transport Staff and other outside the main building.
G. MEDICAL
Medical Room with two beds.
Medical assistance by full-time qualified, trained and experienced nurses.
Collaboration with the nearby private medical hospital in case of emergency.
H. PROSPECTIVE MEASURES (as per guidelines from Supreme Court, CBSE, Central and State Admin Department.)
1. Formation of different committees
Safety and Security
POCSO.
Bullying and Ragging.
Health and Wellness.
Grievance Redressal Committee.
Note - All the committees include students, parents, teachers and administrative staff.
2. Frequent Mock Drills will be done during regular classes for the following-
Earthquake.
Accident.
Fire Safety Management.
First-aid Management.
3. We create awareness through programmes for the students, teachers, administrative staff and the other supporting school staff members with the support of the Disaster Management Teams of SSB, CRPF etc, Gaya.
4. Police verification of all the Staff Members.